Do you have have a
favorite book or video
that the rest of us
should know about?

Don't Worry...Make Money!
by Richard Carlson, Ph.D
---
From the bestselling coauthor of Handbook for the Soul and Don't Sweat the Small Stuff comes a collection of 100 short essays that feature brilliant strategies for achieving financial success by giving up stress, worry, anger, and fear.

Now in paperback--the #1 "New York Times" bestseller that offers revolutionary strategies for making more while worrying less. Filled with unique, refreshing ideas to spark the interest of even the most overworked business person, this handy guide presents life-changing wisdom to use at home and at the office.

List Price: $15.95
Our Price: $12.76
You Save: $3.19 (20%)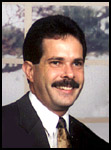 Review by Pete Kouchis
Say it with SIGNS, Inc.
Orland Park, IL

pkouchis@accesschicago.net

In view of all the price/value related posts on this site, I would like to wholeheartedly recommend one of my favorite books of late. It's easy reading and divided into ine and two page snipettes. It's great with the morning coffee or that daily morning ritual so many of us cherish!
Don't Worry, Make Money by Richard Carlson, Ph.D. It follows a successful book by the same author Don't Sweat the Small Stuff... And It's All Small Stuff. Both books are enlightening, thought provoking, and just plain fun!