A very Simple way to get an OSMALTO Effect with Corel Draw
so can print for your presentations or Print in your Versacamm.
I was working on my new Sign for my Shop and wanted to get the look
of OsmaltO effect in my Design that way I can Digital Print.
So This is the way I did

1: I will select my object with the pick tool in this case it will be the
Black Background and go to Fill Tool/Texture Fills/texture Library/sample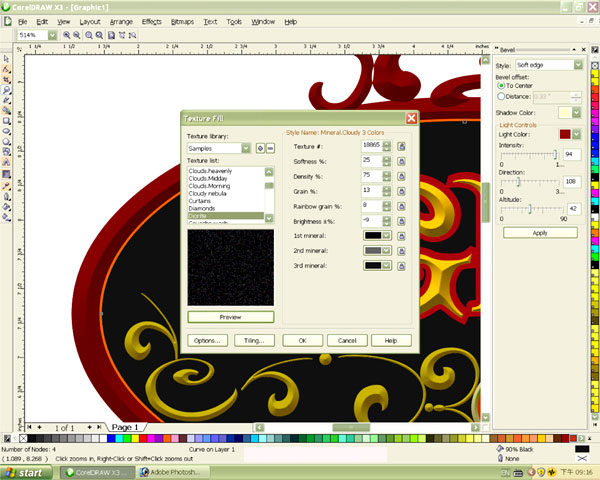 2:I pick Diorite From Samples , Since I'm going to use
Black OsmaltO I will set my main color Black.
Now I set Texture 18865, Brightness 16 just as the PICS
shows. now click ok.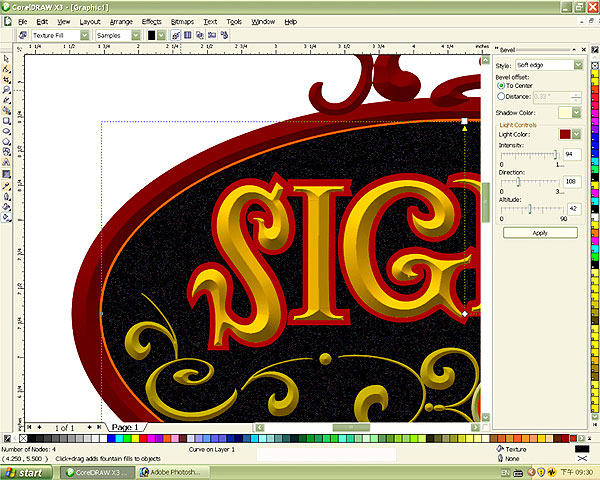 3: Here for the Oval I will use Vermilion OsmaltO
I will do the same as I did in the step 2 select my 1st Mineral
R219-G33 B77 and my Second Mineral R232-G120 B23
and third is the same as the first Mineral, I also set my
Texture and the rest as the Pics Shows.
Play with the texture the way you would like to have.
I hope this will be useful for someone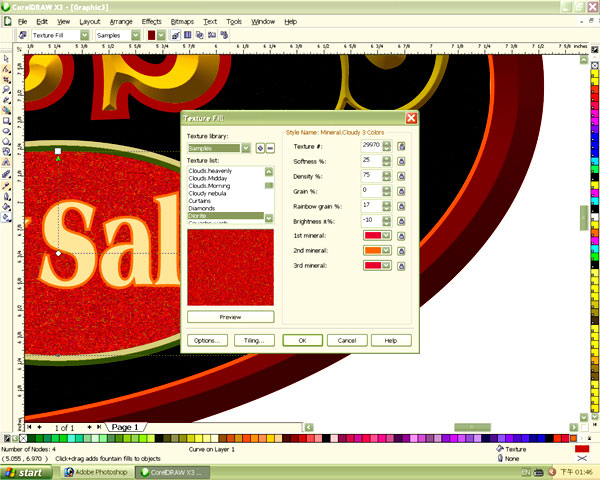 the Prismatic Effect was done using the Bevel Effect in Coraldraw X3

-------------------------------------------------------------------------------------------------------------
Sal Cabrera of Signs By Sal is located in New Freedom , PA