This block wall sign was done for a local company and we were to match the wall with the detail of the building...there was an indent that ran around the edge of this building. So here you go from foundation to completion.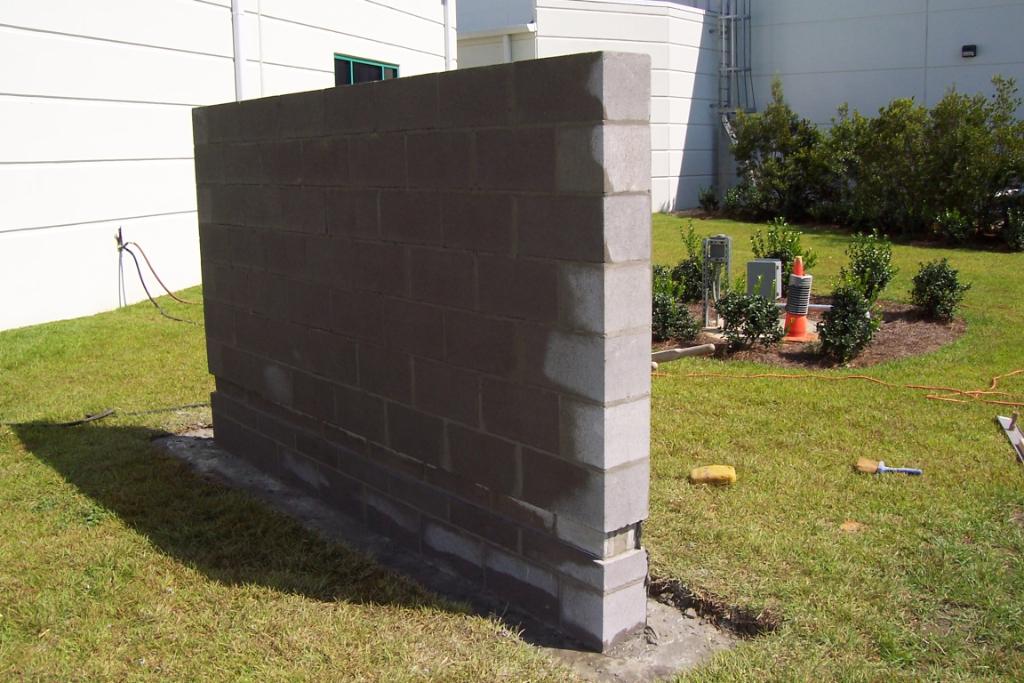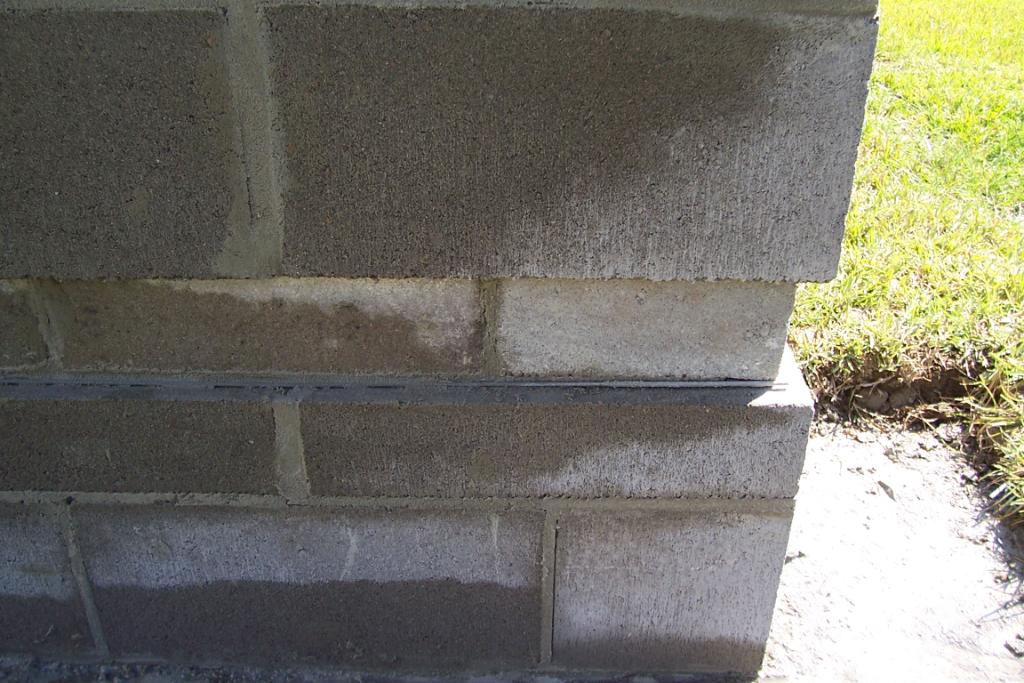 Smaller 6" block was used for the indentation part of the detail...the mason and I fashioned a jig tool to make the beveled edges for the groove that ran around the bottom edge of the sign.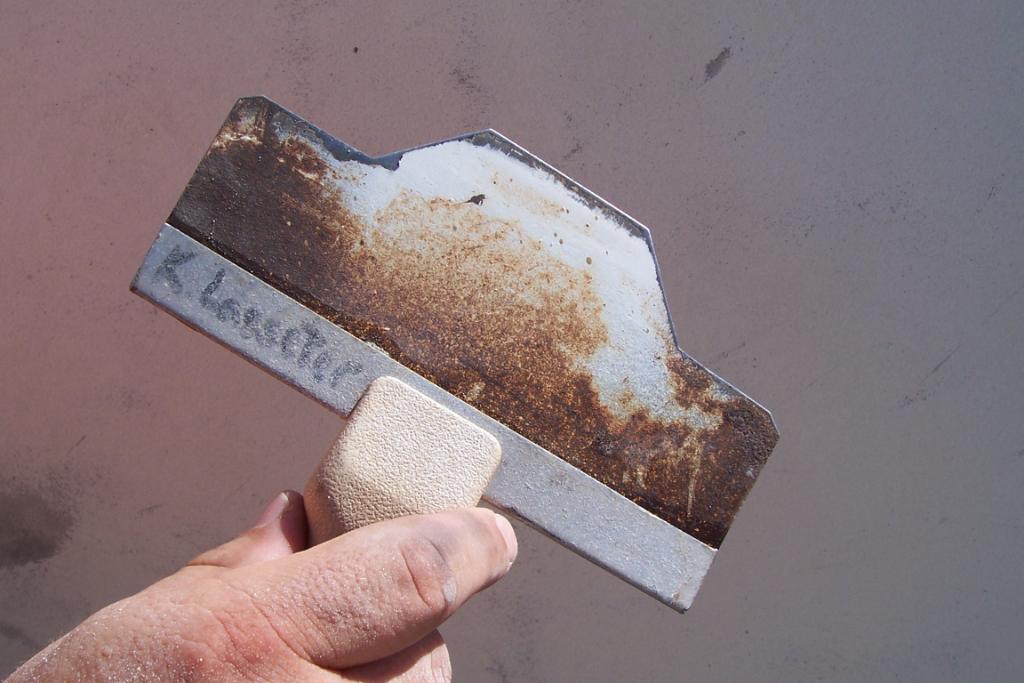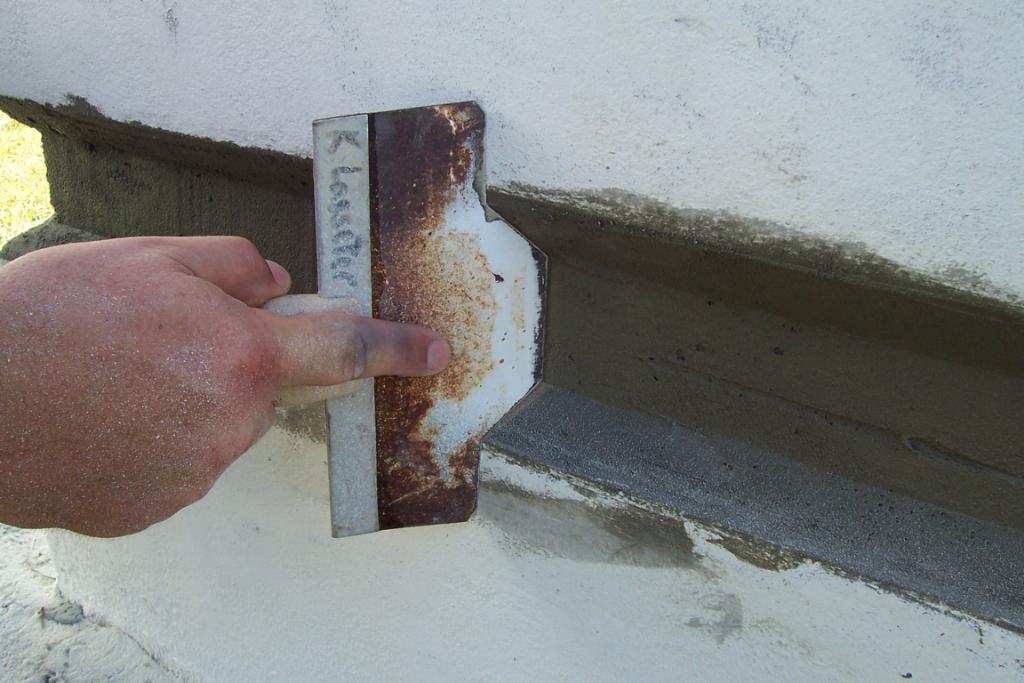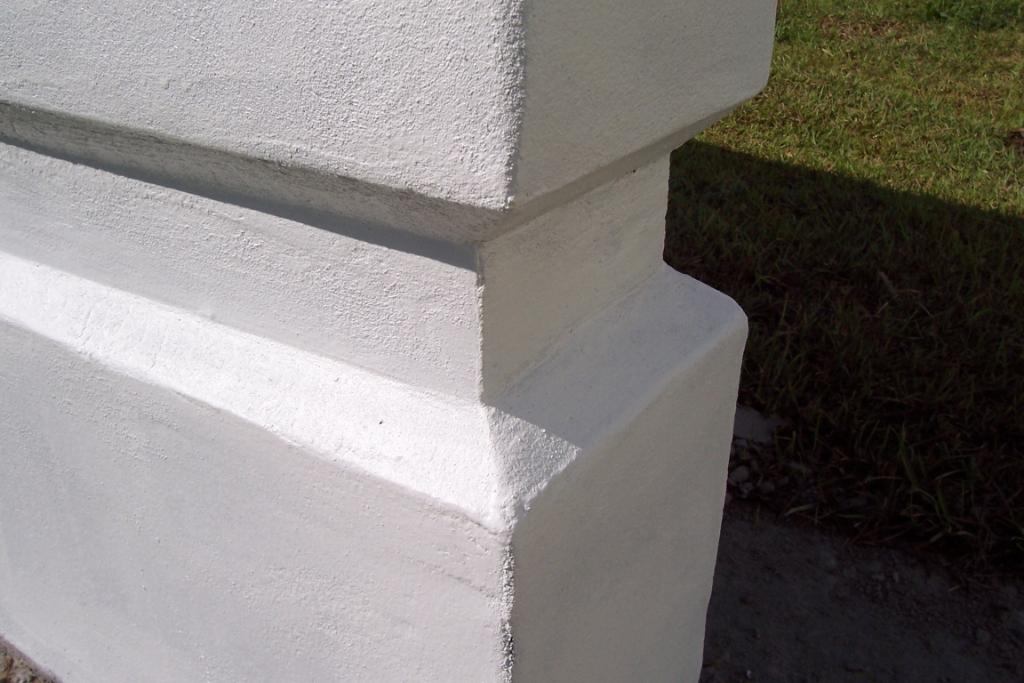 The wall was then primed prior to the sprayed stucco. I used a hopper (rented it from the rental store) that help me spray the textured Dryvit system onto the wall. When the wall was dry I painted the special match color the beveled groove.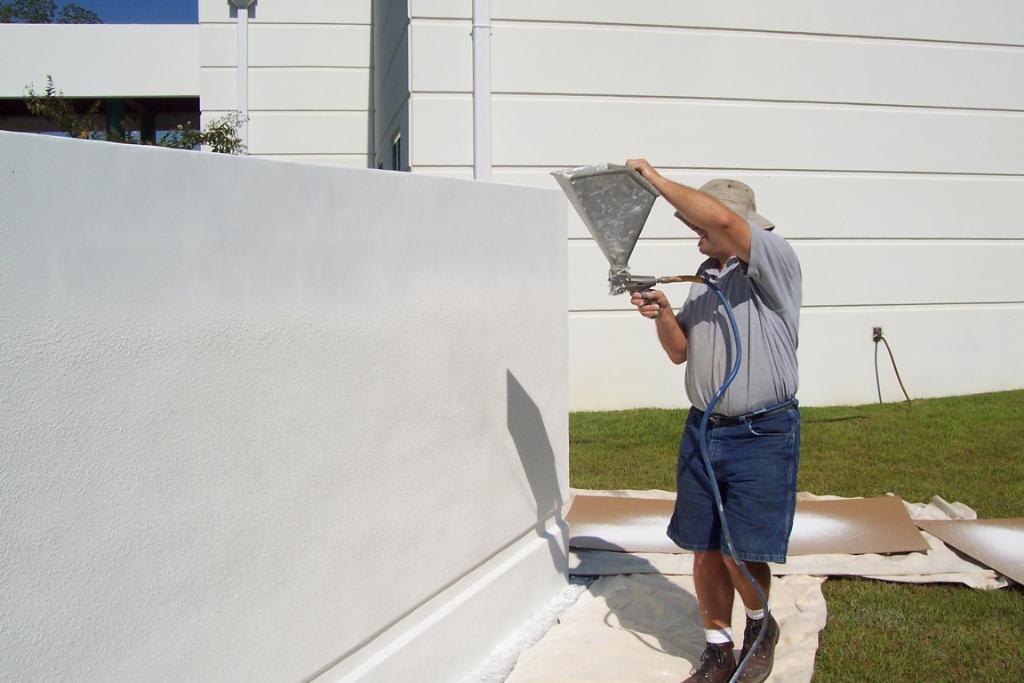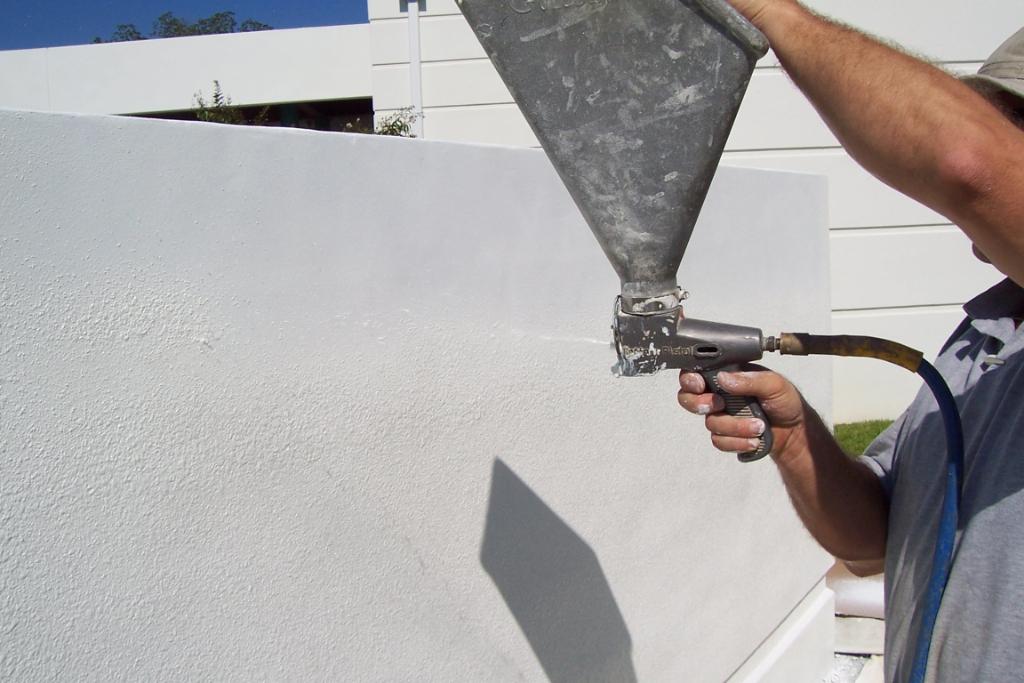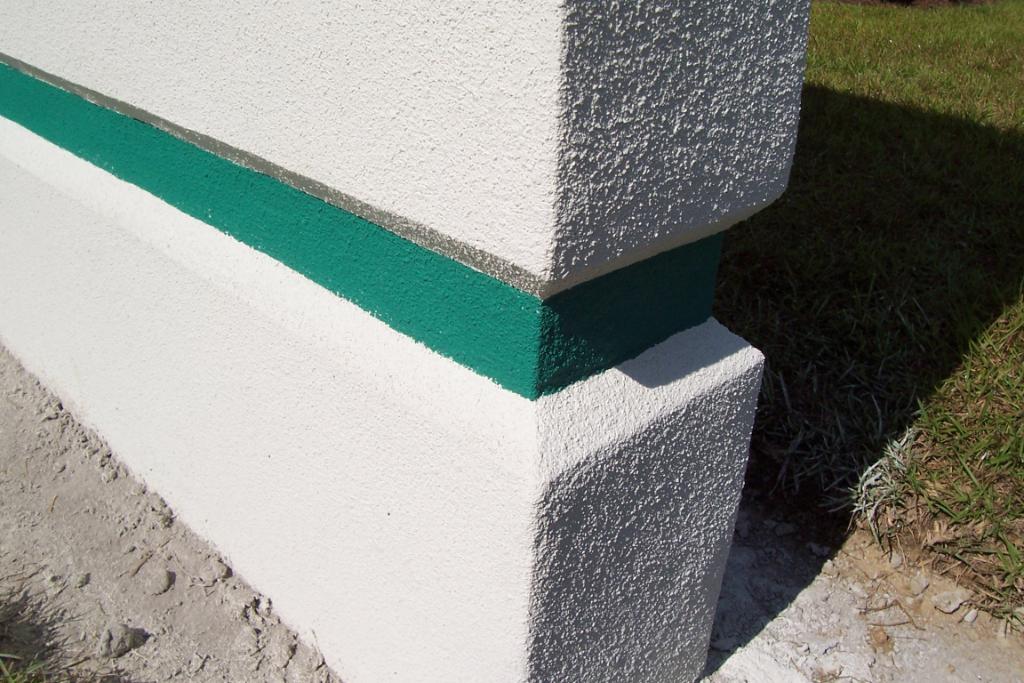 After all the painting and texture was applied the pattern for the Gemini Letters was tapped up into place. I taped it onto the wall using the duct tape all around except for the bottom to let the dust from the drilling fall through. Drilled the holes and place the lettering and border in there proper place. I used an exterior clear silicone sealant 3m brand for windows and doors to glue the letters in.