I am sure this has been done before, but maybe it's worth mentioning again.

The other day, I was working on a sign, and while moving the stool I was sitting on, I smacked it into the sign and put a nice dent in it.

I remember my father teaching me the trick of using a steam iron, and a wet cloth to "steam" a dent out of wood.

Well it worked on HDU just fine.

Here is an example.

I used an iron on high (max setting), and a fairly wet rag (almost sopping wet).

This was steamed for about 10-12 seconds.

It works great on small dents and dings.

Sand to blend/feather if need be.

If the dent won't come-out, then it might be a "gouge" with missing material.


Here is the dent.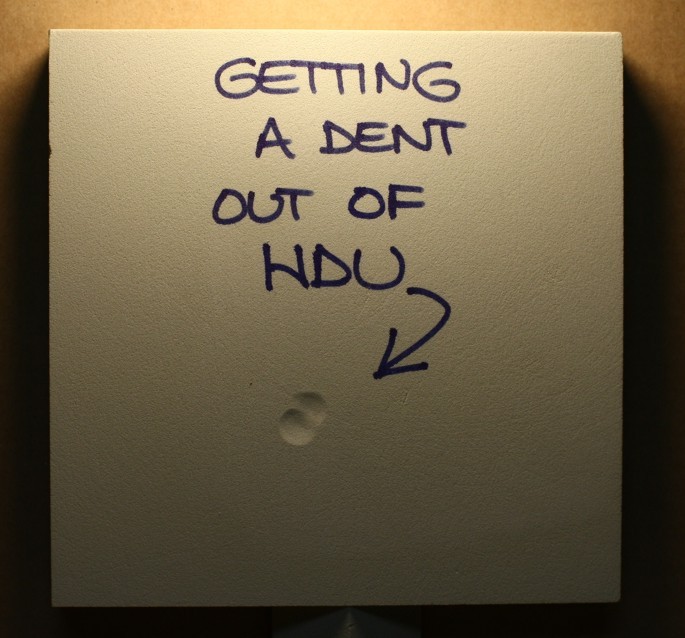 Steaming the HDU.


Dent gone!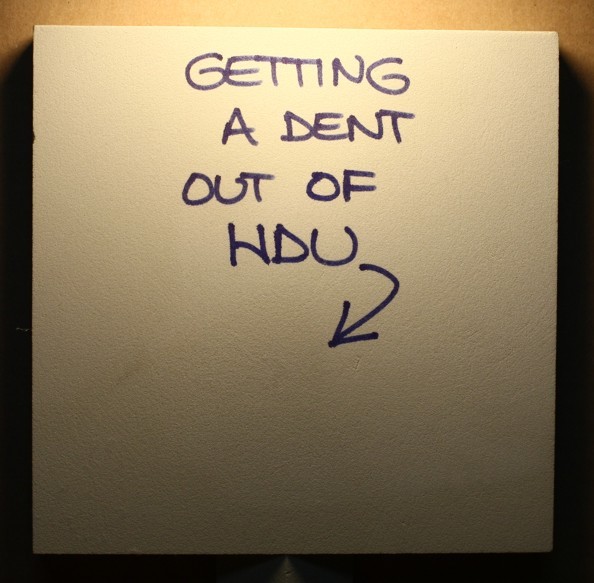 As far as the structural integrity, I really wouldn't be too concerned. Were talking little dents and dings (nothing deeper than 1/8" or so), that once primed and painted will be just fine.

I like it a lot better than trying to fill/blend an area only to have the repair visible after painting. This method is pretty much invisible, and quick.