I have a method using mask that is simple and easy and for the most part, shouldn't be affected by motion. Here's a quickie step-by-step

Cut your stencil in Gerber mask or equivalent with the outline, but only weed the letter out. Apply the stencil normally and paint your size on: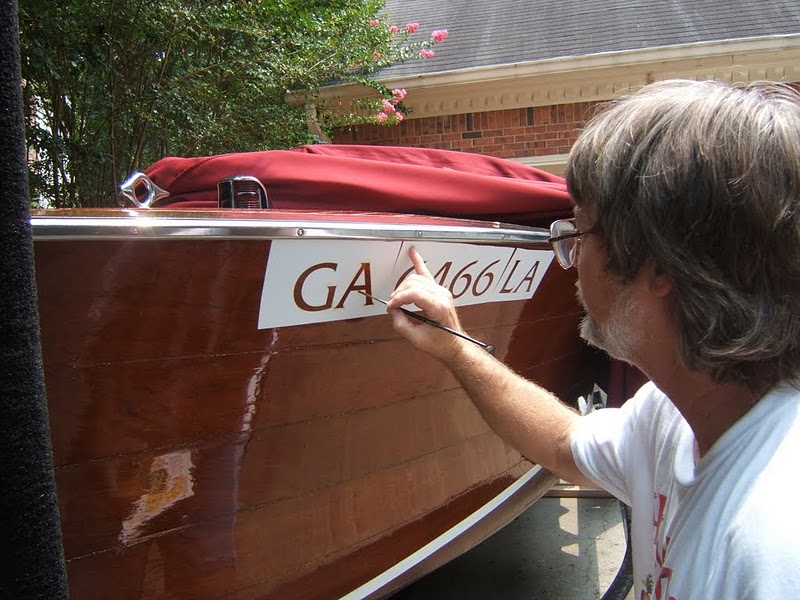 Every few letters, go back and weed out the outline so it doesn't dry with an edge:





Lay your gold:





Outline your letter - the stencil defines your outside edge, so you really only have to watch the inside lines:





Peel your stencil: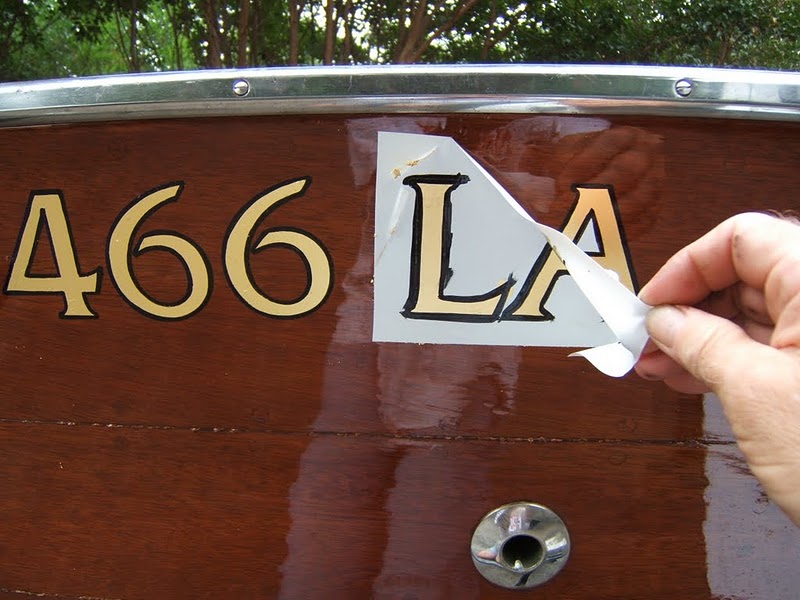 Voila: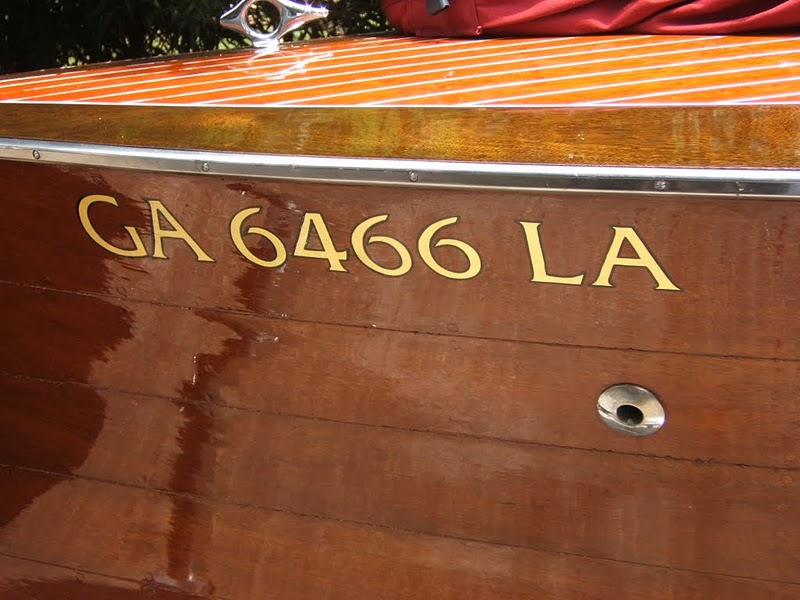 The transom was done with the same method:





I would recommend clearing your gold after 24 hours. I used marine spar varnish for this project, but there is probably a better equivalent for fiberglass..