Serge Birbrair...Signs, Signs, Signs Inc.
---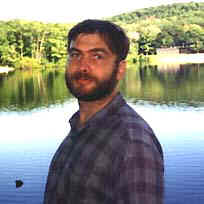 This weeks profile takes us to Cliffside Park, New Jersey, home of Signs, Signs, Signs Inc., and its founder Serge Birbrair. Serge was one of the first sign shops we met on the Internet and an early user of The Letterhead Website. He not only produces signs but has expanded his services to include Website Design & Development. Serge is a true entrepreneur, always thinking up new ways to make a buck and never shy about sharing his ideas with others. Sit back and learn the answer to the question Serge asks himself everyday..."How in God's name does a guy from the USSR, who cannot draw a straight line with a ruler, get this far in the sign business?"
Hi Letterheads...
I was born in Vitebsk, Belarus, the birth place of Mark Shagal. My exposure to the world of art came thru my marriages. My first wife was a tourist guide in Leningrad Hermitage Museum. My second wife was the tourist guide in The Pavlovsk Palace. Since I always seemed to pay more attention to the guides instead of the tours, my knowledge of art was very limited. When I left Russia at the age of 22, I was twice divorced, with only a diploma in Electrical Engineering and $153 dollars in my pockets. Opening a sign shop was the last thing on my mind.
In 1979 I arrived in the USA. As an electrical engineer, I participated in the construction of the World Financial Center (NYC), NatWest USA Building (NYC) and many other public and municipal projects including renovations at LaGuardia Airport. "The Golden Eighties" came to abrupt end for me in 1991 as construction in NYC ground to a halt. There was not much work for an Electrical Engineer to do. One day I found myself attending a Franchise Show with my fourth, present and last wife, Olga. Yes....she is also a former tourist guide from Intourist Russia.
As I wandered up and down the aisles, looking at the different displays, nothing seemed to jump out at me. Selling chicken, donuts or subs and dealing with people all day just didn't appeal to me. On our way out the name 3M on a sign caught my eye and I stopped to talk with the guy. It was Speedy-Sign-A-Rama booth and I fell in love with the idea almost immediately. No dealings with the general public, no standing behind the counter all day, no assembly line work....it seemed like the perfect business.
With the help of friends I was able to raise the $60,000 franchise fee and I was already to jump right in when a chilling thought hit me. I asked myself; "Serge, before you pay out all this money for training and a shop, shouldn't you at least find out if you can sell signs?" So I went to the owner of one of the shops and offered my services on a commission basis. He gladly agreed! First day out I sold 2 signs just canvassing the streets of my town. $785 dollars worth! Second day I sold 3 more, another $535. On the third day I stayed in the shop, helping the guy to make the signs I had sold. On my fourth and last day the owner of the shop lost his new salesman (me) and Speedy lost a potential franchisee.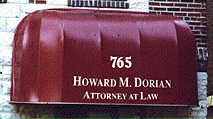 Boy, it all seemed so simple! Computer, plotter, weeding, masking, and boom... the sign is done! The information in Entrepreneur Magazine came in handy and for less than $8,000 I got my first MAC, software and a plotter. Renting, renovating, getting help, materials, was really not that bad either. On May Ist, 1991 Signs, Signs, Signs opened for business. I worked 14 hours a day. The computer was completely unknown to me, so it took a pile of trial and error to learn how to master it. The company I originally bought the package from went belly up, so I had nobody to answer my questions. But I was determined to learn and in 8 months I was able to draw my first paycheck. The satisfaction that comes from being your own boss was also a big plus. The rest is water under the bridge.
My Business Philosophy
There are only 2 kinds of clients...
Those I want to do business with because they are profitable for me, pleasant, have money and will hopefully provide work in the future.
Those I do not want to deal with.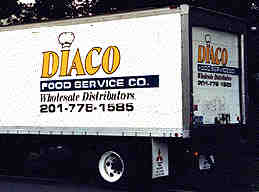 "I can not be everything for everybody, so I'll do best being everything for somebody!" I heard that from the president of Merrill Lynch and passed it on to a local politician who used it in a speech! To me, it makes alot of sense. These days I am almost completely out of production. I still do some design work, always take care of my old customers and "The Big Cheeses", do collections and pay the bills. What's a Big Cheese? The local Hilton who knows that $10,000 for changing all the transformers in their channel letters on the wall of the 15th floor is cheap, is the "big cheese" for me. The local In & Out Inn who thinks that $275 for a service call is too much, is not.
In the last 6 years our company has grown into a full service, diversified sign company. We service an area within a 30 mile radius of our shop but also have clients all over the globe. When I am able to find some free time I like to spend time with our 2 children, garden, swim in the ocean, browse on the net, and enjoy good food and drink. When you run your own business it is sometimes easy to get your life out of balance, I believe we should work to live...and not the other way around!
Serge On Selling
I like the "soft sell" approach and never "corner" the customer. When I see a new client walking into my office, I spend the first 10 seconds evaluating in my mind what rate to charge him and what his capabilities to pay are. I always tell them the truth, explaining that "You always get what you pay for!" If all they care about is the price, I'll send them to somebody who I know charges more than I do, so when they check the competitions price, mine seems to be right in line or even cheaper!
This technique also wins us points with our competition. I always call and ask if the customer I send their way called! Sometimes I send them to competition who charges 1/2 of my prices. Why? Am I dumb? No. I only do that when a customer needs a "rush" job. I know that anyone who charges 1/2 of my price is so busy that the earliest they can deliver is 2-3 weeks! Then the client will usually understand what he pays me for!
---
---
Copyright © 1997 The Letterhead Website....Feb. 14,1996