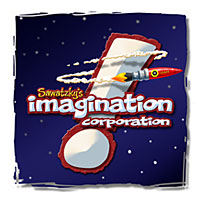 Who says signs must be flat, square or even have words on them to be effective? Dan Sawatzky and his creative force have built a successful business known around the world by doing the exact opposite of what everyone else is doing. In a world of computer generated sameness, Sawatzky's Imagination Corporation's work stands out from the rest and outrageously so! It used to be that the local sign shop was where one went to find CREATIVE solutions but sadly it isn't often true in today's world.
Sawatzky's Imagination Corporation specializes in the design and fabrication of themed signs and environments. In simple language this means each and every one of their projects is FUN!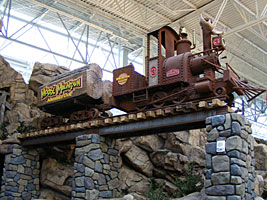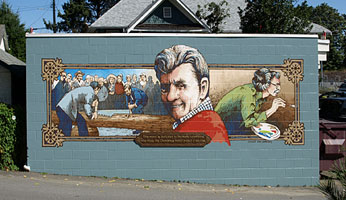 Dan and his crew combine old world skills with modern technology and plenty of imagination. The latest in computer driven tools are used alongside old fashioned ones. On any given day they weld, carve, sculpt, paint, drill, machine and draw. High density urethane, plastics, epoxies, steel, concrete, fiberglass, wood and a host of other materials are combined to make the magic they create daily. Dan and his team are skilled artists who practice a very unusual trade. They use whatever works to produce our craft.
Even their workshop defies description.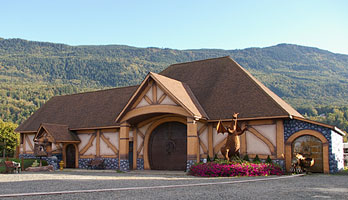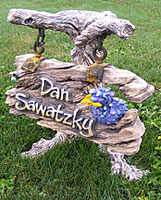 When the big shop doors open you never know just what may come out. Dragons, space ships, antique locomotives or anything else you can possibly imagine or often can't imagine is most likely.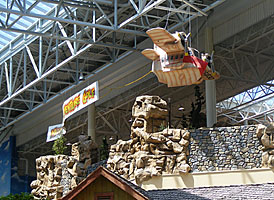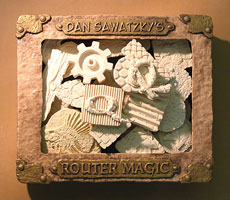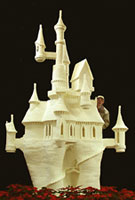 They are located in the tiny town of Yarrow, British Columbia, about 90 miles east of Vancouver.
Dan can be reached by e-mail at dan@imaginationcorporation.ca
---
[ Letterheads | Join Us! | Bulletin Board | Events | Find A Letterhead | Suppliers | More Profiles ]
Copyright © 2007 The Letterhead Website