Jamie Harju...Jamie's Signs
Anacortes, Washington
---
Hi, I'm Jamie Harju of Anacortes, Washington. My wife Cindy and I own and operate Jamie's Signs. Some of you already know me as Fontzy on the Letterhead IRC Chat Channel. Glad I could join all of you here to share our story.
I was born and raised in upper Michigan and graduated from Rockland High School. From an early age I was able to draw or paint with reasonable success. We lost our elementary art teacher due to illness, and I ended up teaching two art classes, three days a week, while attending the second half of my senior year. Soon after graduation, I joined the Navy where my ability to paint was again discovered. While stationed at Pax River Naval Air Station in Maryland, I was given the role of base artist. I painted murals of things such as Japanese seasides, and French gardens, etc.etc. The Navy eventually shuffled me to the West Coast.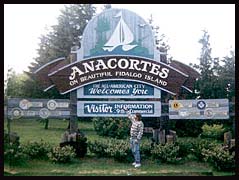 After the service I went back to school for engineering, thinking that design would satisfy my appetite for art and bring in a steady paycheck. I secured a job with Lockheed Shipyard in Seattle, Washington, and I was satisfied for a while, kind of, but they too discovered that I could draw and soon I was doing illustrations for manuals etc. The same pattern again. After a bit of time and a bad relationship I began feeling like a country boy trapped in the city. The sale of a few paintings and my desire to do more caused me to part with the city and head back into the slow lane.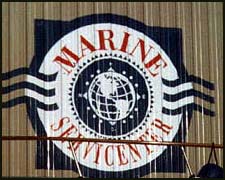 In the fall of 1969, I left the security of my job in the engineering division of Lockheed. I moved north to the quiet little town of Anacortes. Anacortes is a beautiful fishing village on the north shore of Fidalgo Island in northwest Washington's San Juan Islands. Accompanied by E. C. Mathews, Ralph Gregory and Atkinson, in book form of course, I set out to fulfill my boyhood dream of becoming a commercial artist. I was always fascinated with the art of lettering, and I thought "becoming a sign writer should be a cinch." What an awakening!!! I was soon to learn that I had undertaken a career that could not be mastered in a lifetime.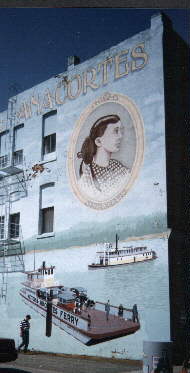 I lettered the window in my first tiny, but affordable, studio to read; 'Signs, Commercial Art and Engineering.' After a year of countless hours toiling over those basic practice strokes, tears and frustration, I was able to see enough progress resulting from my efforts that I boldly removed the line of type 'and engineering' from my sign. Its been 26 years since I made that decision and I have had very few regrets. As a matter of fact, I often give thanks for finding myself fortunate enough to make a decent living at doing something I so greatly enjoy.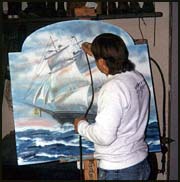 Having found my niche in a small market place, Anacortes has only 12000 population, I have been required by necessity to gain a reasonable skill level in most areas of our craft. I love to carve, airbrush, stripe, design and guild, as well as brush letter and create computer generated graphics. The addition of the computer to our craft seemed at first to be a compromise, and early on it was, but with the continuing development of the software programs, it has merely become a fast pencil. We run Signlab with all their bells and whistles on a Pentium 100, with 32 meg ram, 3 gig hard drive, Cirus Logic video grinder with 4 meg ram, Mad 16 pro sound card with Labtec speakers, a large monitor, Mustek mfs 8000sp scanner, Epson stylus color printer, and 2100-60 Graphtec plotter. We back our system up with a Colorado jumbo tape drive and link to a 486 dx66 that has a Syquest 88 removable harddrive. Nice toys, but it's all necessary to keep pace when you consider that, of the 23 other sign shops in the county directory, most of them are instant type shops.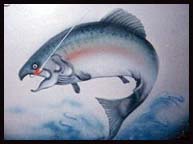 Although the computer now greatly reduces the time spent in the design and even the rendering of signs, it still requires the artist's creative ability along with the experience of a good sign crafter to optimize its full potential. With the combining of both the computer and the craftsmanship, I am able to produce a high quality sign at competitive prices. This usually results in a happy customer that will return again and again.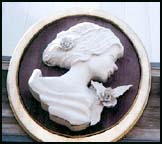 Over the years we had built our business to the point where we had 5 people in a 2,500 sq. ft. shop. We sold in 92, which enabled us to reach our ultimate goal, a new 1,250 sq. ft. studio at our home. With the aid of Cindy, my wife of 23 years, and several computers, we are able to keep up with the workload fairly well. The new facility is very comfortable, with a view of the islands to the west and north, and beautiful snow crested Mt. Baker to the east. Again I find myself quite thankful.
I have asked myself several times, as I sit here writing today; "What is my purpose for preparing this profile?" Here's a few answers. With the advance of the Internet, we are now able to communicate with others involved in our craft from the far corners of our World.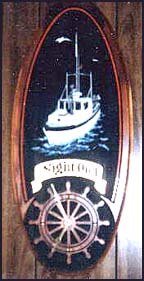 These profiles are a great way for us to meet each other up close and personal. It is also a great to see the development of different facets of our trade. Over the years, I have been inspired by so many people that it would be impossible to list them all here. In addition to those mentioned at the beginning of this story, I would have to add Mike Jackson, Val Bloomberg, Bob Bohounek, John Hanukaine, Chester Cunningham, and especially SignCraft. For years they have been showcasing these guys along with countless others who have shared their work and ideas with those of us that work out here on the fringes of the sign market.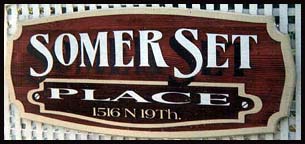 A special thanks to a very old signwriter of the old school by the name of Cornwall. I was several years into the trade, doing a large permanent window sign, inside, reverse, the whole bit, and not at all sure of how it was looking from the outside. As I worked, I became aware of this old gent watching me. After a while, I noticed him leave his car and start walking over to the store I was working in. As he came closer I realized that it was Mr. Cornwall. I thought; "Oh boy! Here comes a tongue lashing. Hope I haven't misspelled or written a letter backwards. He came in, walked up to me and said " Son, I've been watching you and you are going to do all right. You've got it in yer mitt and if ya' don't have it in yer mitt, you'll never get it."
In the following years, in those times I was most discouraged and felt I was getting nowhere, I would remember his words, keep working and eventually reach another level.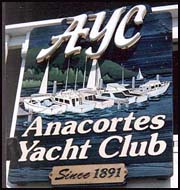 My hope is that these many years of dedication to our craft will enable me to one day lift up and give confidence to another young and aspiring craftsman, as he or she also work their way from one plateau to another.
I've mentioned many things that have attributed to the building of a successful sign business, but now I must add what has been my most important attribute, my lovely wife Cindy.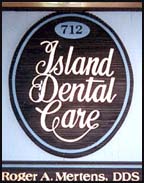 I would be remiss to believe I could have succeeded without her constant help. She not only takes care of the children and household, but also finds time to spend many hours in the studio each week. She is the bookkeeper, the receptionist, chief weeder and girl Friday in general. Over and above the physical help, she has always been supportive of me and my efforts.
And last, but not least, I would like to offer a huge thanks to Steve and Barb Shortreed for their continued effort to build this website into a place for us to gather together, grow closer, and share our knowledge and skills. Thanks too for the fostering and building of the Letterheads Chat Channel. If you haven't yet tried the chat yet, do so, you'll really enjoy it.
My likes and dislikes?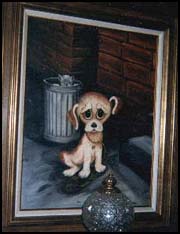 First my loves, my family, wife Cindy of 23 years has seen me through it all and my children Karie 29 and Jamie Jr. (both from a previous marriage), Jeremiah 19, Sarah 16 and Jessica, our surprise, but no less wonderful 2. Also my wife's family, who has always believed in me even when I didn't. Then fly fishing, golf, bowling, chess, God and any kind of art or music. Oh yeah..then there's the chat. :):):)
Dislikes include a too high of score golfing, too low of score bowling, 10 lines of helvetica medium, architects that specify signs with 10 lines of helvetica medium, customers with no taste, customers with no money, customers with neither taste nor money, and too many rainy days in a row. Oh yes, paint that seems like it will never dry, and those darn rivets that seem show up just where there is a letter, mirrors in the middle of truck doors and last but not least, the layout lines that have to come off after the paint that never dries finally does.
---
---
Copyright © 1996 The Letterhead Website