This was the best! 150+ pinstripers in one place and EVERYBODY had a great time. It's really good to see all the young people getting into the mix.
They raised over $36,000 for Rainbow Connection. They do wish things for terminally ill children.
Sam and his wife and crew worked there butt off putting this together, THANKYOU for letting us be a part.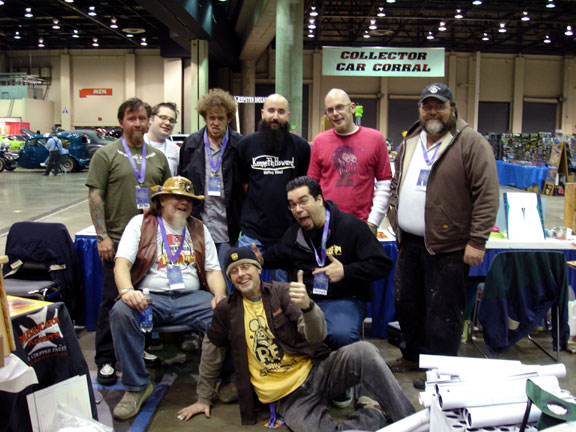 Letterheads | Join Us! | Bulletin Board | Letterhead Shops | More Meets | Our Suppliers ]
Copyright © 2006 The Letterhead Website